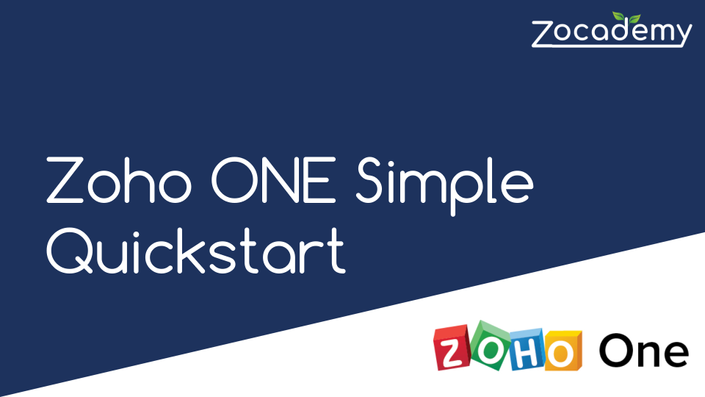 Zoho ONE Simple Quickstart Course
Everything you need to get started with Zoho ONE in an afternoon
You could spend hours if not days trying to figure out how to start using Zoho ONE for your business. Let's not let that happen.
It isn't that Zoho ONE is confusing or difficult to use - it just has so much capability. We have found people new to it tend to get overwhelmed and feel like it won't work for their business. Well that simply isn't true. We know. Through the Edkins Group we have helped hundreds of small businesses leverage the power of this tremendous platform. Yes, even businesses of one employee.
The key is in starting simple.

That is our approach for this course. This course is based on the quickstarts we would charge $1,495 or more to help businesses get started. No need to pay that. Zoho is very approachable once you remove the so-called 'noise' of things you do not need to see from the start. Taught by the founder of the Edkins Group, a Zoho small business advisory firm based in Northern California, with an easy to understand and non-technical approach to aid in your quick learning.
A $1,495 or more value - for only $295?

Wow! You're practically giving it away - WHY??

The world is changing - people are having to learn new skills to get ahead - businesses are looking at new systems and ways to gain more efficiency so they can survive...at the same time, money is tight for many. We understand. We are looking to help as many people as possible achieve their personal goals - if it's someone that was let go because of the current business environment and wants to try to start a business, if it's someone looking for a new job with newly learned skills, or a business owner trying to go from surviving to thriving with new high-leverage systems, to anyone else that wants to learn...but doesn't really have the money to shell out $1,495 for 'consulting' when you could really do it themselves if they had the knowledge.
This course is designed to get you on your feet quickly so you don't have to think about how you're going to use the system - but how you can start using the system - immediately. By opening your eyes to the possibilities - how you can leverage systems to first organize (this course) and automate (other courses you will have access to) as much of your business as possible.
The future is about how much can you get done with the least amount of people on staff. Systems and technology can do that for you - but you have to be smart - start simple - get what you need for now but understand how you can leverage it for maximum growth in the future. This course is the proverbial Trojan horse to your success!

How is the course structured?

We start out by providing an overview of the Zoho CRM system, since that is where the proverbial money is - managing your sales flow. We show you the different elements of it, then we go on to show you how to clear out the noise and make it more 'yours' - no need to bend your business to the system - bend the system for you.
We then show you how you could best use it on a daily basis - organizing your information and using different tools contained within it such as phone integration, managing activities like tasks, meetings and calls as well as individual and mass emails.
We know the importance of you simply starting to use it: the faster you will see how it can work for you.

Lastly we introduce you to many of the other Zoho products included in the ONE platform with seamless direct integration into the CRM to help you manage your entire customer 'lifecycle' - these are the most highly leveraged and simple to set up. These include: electronic signature, online meetings, online scheduling, invoicing, project management and more. These are offered as separate individual courses on Zocademy - however, you will have access to them for FREE because they are included in this course.
Altogether you can be well on your way to actually using the Zoho ONE platform for your business in an afternoon.
Don't waste anymore time. Enroll today.
*** Also, a limited time added bonus - after enrolling you will receive a coupon for $40 off membership to the VIP club of Zocademy (a $89 monthly value). The membership includes access to all other current and future courses available within Zocademy - for no additional charge - so you can continue your learning - or share the login and gain a highly educated and effective team!
How can we help you?

Maybe you're an entrepreneur looking to start with Zoho and want to learn for yourself if you're a do it yourself type of person - we get that - we think that is awesome. Leveraging what you learn here will help you grow your business with a greater systems approach, allowing you to grow more efficiently (ie make more profit / money).
Or...

Maybe you're a business owner that has staff that could learn how to do more with the system to help your business - in that case, buy this for them - get them membership access to continue learning from the other courses. You can even check up and see what they've been learning. Share a user login with your staff - that's fine with us.
Or...
Maybe you're just starting out in the world of business and want to add more marketable skills and score that awesome job - understanding how to use Zoho ONE and all of its interconnections, along with best practices and real life examples, will only help you look stronger on your resume and speak with confidence at that next interview. You could even include Zocademy certificates on LinkedIn to show your proficiencies!
Regardless of your background and where you are now - we want to see you succeed. We strive to provide valuable and easy to follow instruction to help you save time and agony - so you can think less about the technology and more about how it can boost your business and livelihood.
100% Guaranteed
Yep - if you do not feel this course or the other courses on Zocademy are helping you in the first month, feel free to request a refund within the first 30 days and we will gladly provide a full refund.
Yep - there's no risk - 100% money back within the first 30 days if you're not satisfied.

Enroll today!

We look forward to witnessing your transformation!

Course Curriculum
What are we trying to accomplish here?
Available in days
days after you enroll
Housekeeping
Available in days
days after you enroll
Your Instructor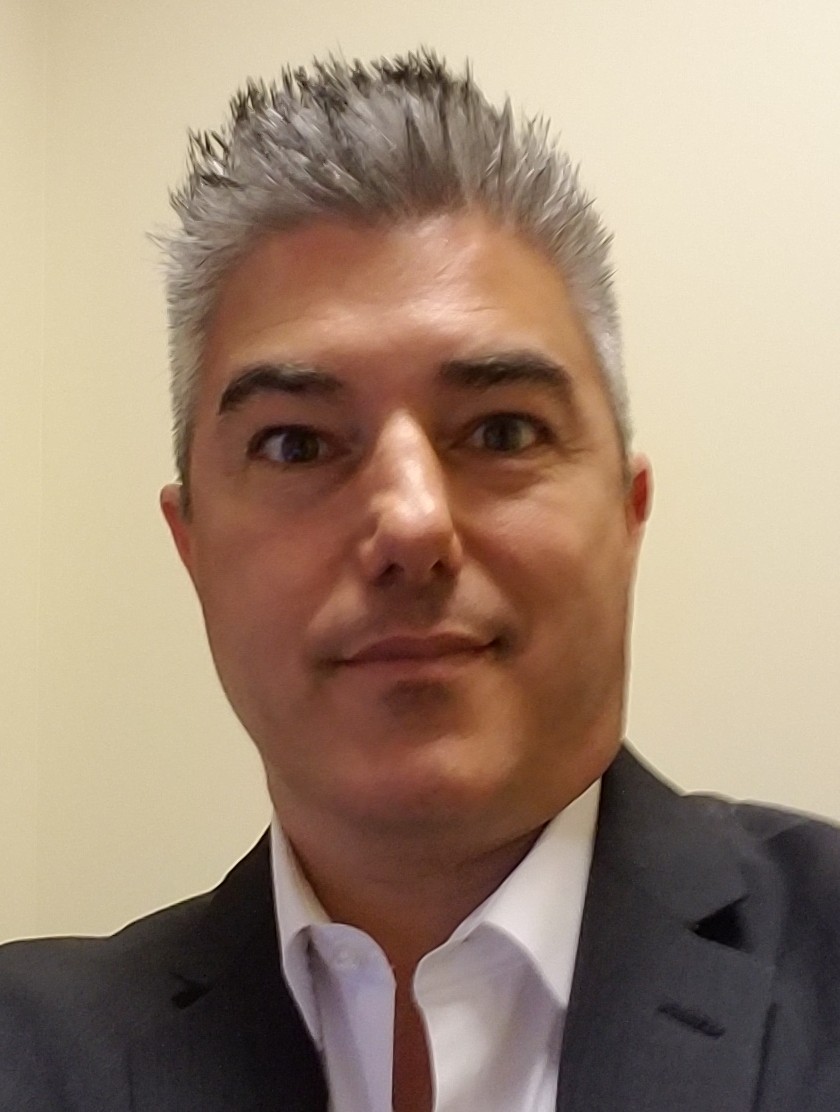 David is the founder and president of the Edkins Group, a company focused on helping small businesses get more done through the smart leverage of technology.
Over the past several years David has helped over one hundred small businesses across the country synthesize their business model onto the Salesforce and Zoho cloud platforms. His success stemmed from keeping the approach to the technology as simple as possible. As he would say: "Remove the noise."
David started working at Hewlett-Packard in finance straight out of high school. He had been part of a local school program called Regional Occupation Program - and this internship impressed management enough to offer him a position. From there he moved into their consulting division. Within the consulting division he succeeded in many different roles: from managing finances of large telecom projects to being part of a four person global team commissioned to set up localized engagement with third party contractors to selling intangible services to CTOs and CIOs of Fortune 500 companies.
After twelve years he wanted a change, so he left HP to sell commercial real estate. During his time in commercial real estate, he created an online marketplace to post and reply to wants and needs of investors, property managers and brokers across the country. This hobby eventually encompassed over ten thousand subscribers with some paying between $29 and $1,000 per month for different levels of access.
The real estate market shifted and David then started a managed IT company offering small businesses a flat rate service to make sure their servers, computers and networks ran smoothly. After realizing the future would be in cloud platforms and less about keeping your own server, he sold his company to a competitor and started to focus on helping small companies shift to leveraging cloud technologies.
David is more of a salesman than a technical person, so as you watch the videos, even though he knows these systems inside out, he approaches it from a simple users perspective with the goal to help you not feel overwhelmed if you're starting from no experience with these kinds of platforms.

Frequently Asked Questions
When does the course start and finish?
The course starts now and never ends! It is a completely self-paced online course - you decide when you start and when you finish.
How long do I have access to the course?
How does lifetime access sound? After enrolling, you have unlimited access to this course for as long as you like - across any and all devices you own.
What if I am unhappy with the course?
We would never want you to be unhappy! If you are unsatisfied with your purchase, contact us in the first 30 days and we will give you a full refund.